After the lull of the past few years, cinemas are making a return this year, due in no small part to the massive list of upcoming movies in 2022. From superhero sequels to other new and interesting projects, the biggest upcoming movies of 2022 have us eager to return to theaters. Whether it's an action-packed adventure, an intriguing tale of science fiction, or the next big Marvel movie, there are tons of new movies in 2022 to choose from. To help you plan your next movie-going excursion, I'm listing off the 20 biggest upcoming movies of 2022. If you're an avid movie-goer or just a film fan in general, you won't want to miss any of these major releases. Listed in no particular order, here are my picks for the 20 biggest upcoming movies of 2022!

This high-flying action movie about fighter pilots is the sequel to the 1986 classic, Top Gun, and stars Tom Cruise, Val Kilmer, Miles Teller, and more. Set 30 years after the events of the original film, Top Gun: Maverick continues the story of ace pilot Pete Mitchell (Tom Cruise), working as a test pilot for the United States Navy. Like the first film, audiences should expect an abundance of awesome fighter-pilot action, along with some emotionally-charged drama. Strap yourselves in and get ready to pull down some g-force when Top Gun: Maverick releases in theaters on June 26.

Chris Hemsworth returns for the fourth film in the Thor franchise, continuing the tale of the dreamy but incredibly powerful god of thunder. Set after Thor: Ragnorak, not much is known about the plot of Thor: Love and Thunder, but audiences should expect a similar vibe as the previous film. Helmed by director Taika Waititi, Love and Thunder should be an explosive comic book film with vivid colors and tons of action. Fans can also expect some cameos from other Marvel characters, including the goofy and beloved Guardians of the Galaxy. We'll see just how wild and crazy Thor: Love and Thunder will be when the film releases on July 8.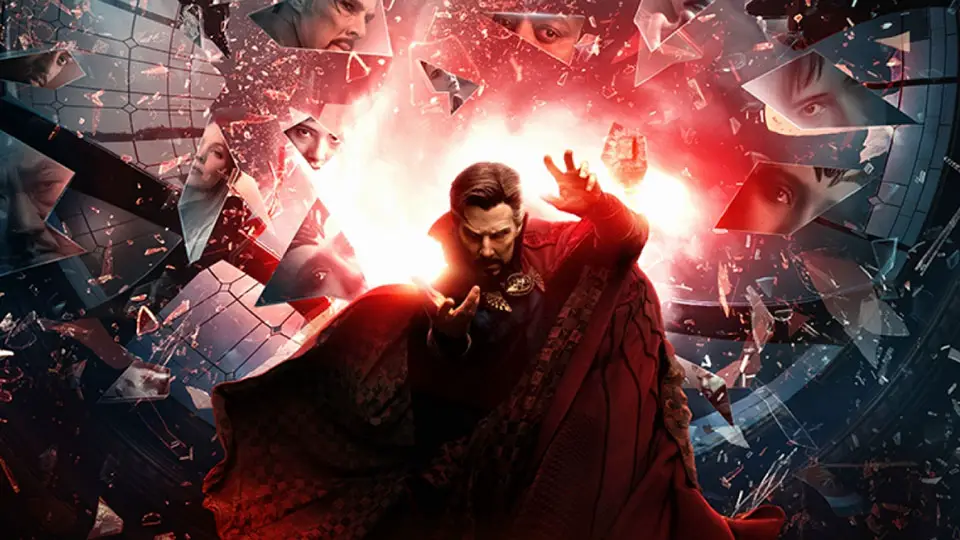 Hot off his appearance in Spider-Man: No Way Home, the reality-bending sorcerer Doctor Strange (Benedict Cumberbatch) returns for this massive sequel. Directed by Sam Raimi, best known for his work on films like The Evil Dead and Spider-Man (2002), the film is being billed as the "first MCU horror film". To turn the tides of battle and save his friends, Doctor Strange will have to contend with the vast unknowns of the multiverse, including his evil doppelganger. Doctor Strange in the Multiverse of Madness continues Phase 4 of the Marvel Cinematic Universe when it comes out on May 6.

The first Black Panther movie was released in 2018 to high acclaim from both critics and fans, who embraced both the character and the talented actor behind the mask. Unfortunately, after the untimely death of leading man Chadwick Boseman, the sequel will move on without its iconic hero. Like other upcoming MCU films, details on the plot are minimal, but the film promises to explore the beautiful land of Wakanda in more detail than the original. I'm excited to see fan-favorite characters like Shuri (Letitia Wright) and Okoye (Danai Gurira) return, but without Chadwick Boseman, it will be interesting to see where the story goes. We'll find out how this sequel performs when it hits cinemas sometime in 2022.

Time travel movies are all the rage as of late and the upcoming 2022 movie The Adam Project looks to capitalize on that trend. Directed by Shawn Levy and set to debut on Netflix, the movie follows Adam Reed (Ryan Reynolds), a futuristic fighter pilot who accidentally travels to the past and encounters his younger self. With the help of friends old and new, Adam and his bright-eyed counterpart must work together to save the future. To do so, the team will have to pull off a stunning plan to prevent time travel from ever being invented in the first place. Despite its direct-to-stream release, The Adam Project is definitely one of the biggest upcoming movies of 2022. We'll see if this sci-fi action romp impresses when it is released on March 11.

The first Avatar film was released back in 2009 and quickly became one of director James Cameron's most popular movies. To this day, it remains the highest-grossing film of all time, out-performing even Avengers: Endgame and Titanic. After seemingly endless delays, the long-awaited sequel is finally scheduled for release at the end of the year. According to the official synopsis, Avatar 2 will continue the story of Jake Sully (Sam Worthington) after his transformation into a Na'vi warrior. When an old conflict threatens the safety of Pandora, Jake must fight to protect his new home. Avatar 2 will assuredly wow audiences with its cutting-edge special effects and emotional storytelling when it comes out on December 16.

It's time for another perplexing case of murder as a sequel to Rian Johnson's whodunit, Knives Out, will be hitting your screen sometime this year. As one of the biggest upcoming movies of 2022, Knives Out 2 sees the return of master detective Benoit Blanc (Daniel Craig) as he makes his way to Greece to solve yet another mind-boggling case. Fans can expect another star-studded cast in this fresh story, including actors and actresses like Edward Norton, Kate Hudson, Dave Bautista, Ethan Hawke, and more. There is no official release date yet, but you can expect Knives Out 2 to premiere on Netflix toward the end of 2022.

Although the Harry Potter franchise is over, the world of magic lives on in Fantastic Beasts, a prequel series set long before the events of the iconic boy wizard. The third film in the franchise, Fantastic Beasts: The Secret of Dumbledore, sees the return of magical-wildlife expert Newt Scamander (Eddie Redmayne). However, as tensions rise between the powerful sorcerers Albus Dumbledore (Jude Law) and Gellert Grindlewald (Mads Mikkelsen), Newt is caught in the cross-fire as the magical world is thrown into chaos. Fans can expect a slew of spells, incantations, and colorful special effects when this anticipated upcoming movie releases on April 15.

Dinosaurs are on the loose in Jurassic World: Dominion, the third and final film in the modern Jurassic Park trilogy. Set four years after the events of Jurassic World: Fallen Kingdom, the movie places audiences in a world where dinosaurs roam free. After the technology to create dinosaurs becomes more accessible, the prehistoric beasts have begun popping up around the globe, testing humanity's place at the top of the food chain. The movie brings back classic characters like Dr. Alan Grant (Sam Neill) and Dr. Ian Malcom (Jeff Goldblum), while continuing the story of the recurring protagonist Owen Grady (Chris Pratt). I can't wait to see the mayhem of nature unfold when Jurassic World: Dominion wraps up the trilogy on June 10.

Director Guy Ritchie promises another espionage-filled adventure with Operation Fortune: Ruse de Guerre, a tongue-in-cheek comedy about international spies on an undercover mission to save the world. When a fresh set of dangerous weapons goes up for sale, spy extraordinaire Orson Fortune (Jason Statham) and his team recruit Hollywood superstar Danny Franscesco (Josh Hartnett) to aid in the mission. Of course, things go off the rails rather quickly, resulting in a humorous yet action-packed outing. The movie is set to release sometime in 2022, likely landing in the summer or fall season.

Sandra Bullock and Channing Tatum star in this wild romantic comedy directed by Aaron and Adam Nee, which promises loads of meta-humor and off-the-wall humor. The movie follows Loretta Sage (Sandra Bullock), a popular romance novelist who embarks on a book tour with the talented but dim-witted model, Alan (Channing Tatum). When Loretta is kidnapped and forced to participate in a dangerous jungle treasure hunt, Alan embraces the character he portrays on the cover of her books and attempts to save her. This imaginative tale of adventure should be a perfect movie for date night when it releases on March 25.

The competition between traditional movie theaters and streaming services continues this year, as Netflix is ready to release its most expensive project yet. Based on the novel by Mark Greaney, this explosive spy-thriller is directed by Anthony and Joe Russo, best known for their work on MCU movies like Captain America: The Winter Soldier and Avengers: Endgame. In the film, a talented mercenary named Court Gentry (Ryan Gosling) uncovers a vast conspiracy involving the CIA, resulting in a bounty placed on his life. As Court continues to reveal the magnitude of corruption, he must use his skills to escape and defeat the assassins pursuing him. We'll see if Netflix's gamble pays off when The Gray Man comes out sometime in July.

In addition to The Gray Man, Anthony and Joe Russo have been hard at work on yet another Netflix-fueled spy-flick in the form of Extraction 2. As a sequel to the first Extraction film from 2020, the movie will continue the story of Tyler Rake (Chris Hemsworth), a mercenary who has been pushed to the brink and back. Although the film has no official release date and the title has yet to be finalized, I'm certain that Extraction 2 will offer even more explosive action, hard-hitting scenes of combat, and gritty violence. If you're a fan of action movies, you won't want to miss Extraction 2 when it releases on Netflix later this year.

Woody Harrelson, Kaley Cuoco, and Kevin Hart star in this action-comedy directed by Patrick Hughes, who is best known for his work on films like The Expendables 3 and Hitman's Wife's Bodyguard. The movie tells an interesting tale of mistaken identity when a low-life and an assassin are confused for each other at an Airbnb. While not much else is known about the movie, viewers should expect a healthy dose of comedy and action, judging by the current PG-13 rating. The premise definitely has my attention, so I'm excited to see if The Man From Toronto is worth watching when it hits theaters on August 12.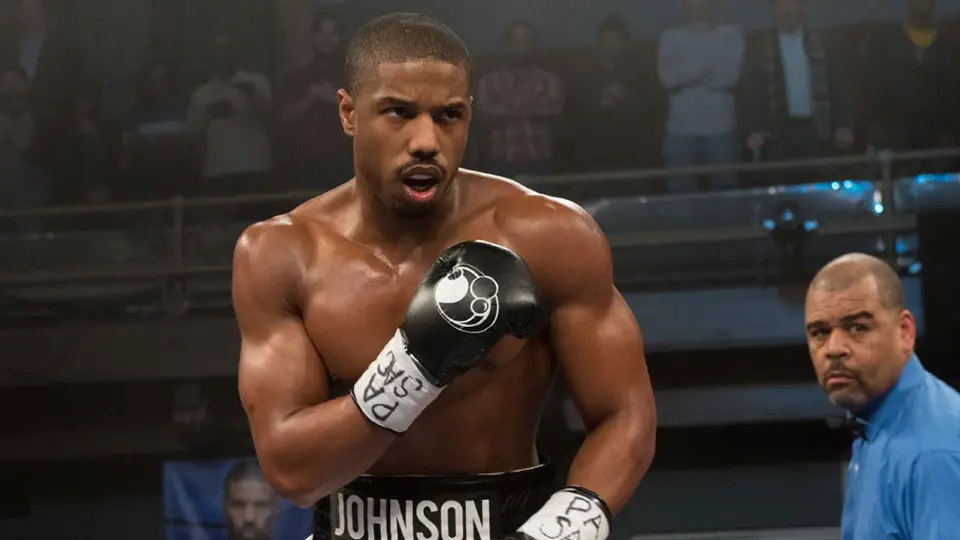 When it comes to movies about boxing, there are few franchises as successful as Rocky. While Sylvester Stallone will not be appearing as the iconic Rocky Balboa in Creed III, this sports drama is still regarded as the ninth entry in the Rocky franchise, as it follows the trials and tribulations of the young boxer Adonis Creed (Michael B. Jordan). While not many plot details are known, rumors suggest that the story could revolve around a fight against the son of Clubber Lang, the antagonist from Rocky III played by Mr. T. We're excited to see if Creed III lands a knockout punch when it releases on November 23.
16. The Contractor

Chris Pine suits up for combat in this intense action flick by Tarik Saleh, serving as the Swedish director's English language film debut. Gritty, violent, and full of suspense, the movie follows the discharged Special Forces soldier James Harper (Chris Pine), who is recruited into a private military contracting group by his best friend. Under the guidance of their superior, Harper must survive a grueling mission overseas if he hopes to make it back to his family alive. Although The Contractor has dealt with several delays (and even a name change), the movie will finally be blasting into theaters on April 1.

While 2022 is full of new films in the MCU, DC Comics is also swinging strong with a slew of new flicks. The caped crusader gets a fresh standalone outing with The Batman, a new film with no connections to the existing DC Universe or previous Batman films. Directed by Matt Reeves, this crime noir story follows the beloved vigilante Batman (Robert Pattinson) during his early years of protecting Gotham. As an enigmatic killer known as the Riddler (Paul Dano) starts to target city officials, Batman must uncover his identity before it's too late. After the somewhat disappointing iterations in recent years, I'm hoping that The Batman is a stunning return for this iconic hero when the movie comes out on March 4.

One of the biggest upcoming movies of 2022 is undoubtedly Black Adam, starring the mega-star Dwayne "The Rock" Johnson as the eponymous super-powered antihero. While the character was originally intended as the villain for the 2019 movie Shazam!, he has since been granted a standalone film that will detail his origins as Shazam's ultimate nemesis. After awakening from a 5,000-year slumber, the god-like Black Adam begins to influence the modern age, raising concern with heroes around the globe. While other DCEU movies have been hit-or-miss, I hope Black Adam proves to be worth the wait when it comes out on July 29.

While fans were introduced to The Flash in the 2017 movie Justice League, we finally get to see the ultra-quick hero's standalone film this year after multiple delays. Following the Marvel trend of antics in the multiverse, The Flash follows the exploits of Barry Allen/The Flash (Ezra Miller) as he travels back in time to prevent the death of his mother. However, his actions cause drastic ripples in space-time, forcing him to pick up the pieces before reality implodes. The Flash is primed as a buffet of DC character cameos, with both Ben Affleck and Michael Keaton set to reprise their roles as Batman. Hopefully, The Flash can provide the same level of mind-bending antics as Spider-Man: No Way Home when it releases on November 4.

If there was one movie that kept DC films in competition with Marvel movies, it was 2018's Aquaman starring Jason Momoa. The film was directed by James Wan, best known for his work on films like SAW, The Conjuring, and Furious 7, and helped DC movies regain the favor of its fans. After a surprising amount of success, James Wan returns to helm the sequel, Aquaman and the Lost Kingdom, one of the biggest upcoming movies of 2022. Everyone involved in the project has been tight-lipped regarding the plot of the movie, but based on the title, we can expect to see Aquaman (Jason Momoa) and his squad on an adventure in one of the seven other less-explored underwater kingdoms present in the series' lore. With any luck, Aquaman and the Lost Kingdom will be just as big of a hit as the first when it releases on December 16.