Watching a movie and grabbing dinner is an all-time classic date night move, but it can be hard to find the right flick to appease both people. In our opinion, the formula for a great date night movie is the right mixture of action, comedy, with a bit of romance to spice things up. If you're preparing for a big date or just can't figure out the right flick for you and your beloved to watch, we've crafted a list of the top 10 date night movies to check out. From exciting action movies and laugh-out-loud comedies to compelling dramas, all 10 of these fantastic films get our stamp of approval. 
While horror movies can also work wonders for snuggling up to your date, we've kept this list free of scary movies to ensure that all audiences will be able to enjoy our picks. Films with a lot of twists and turns are also great for sparking discussion, but we're keeping the topic matter light and easy-going this time around. Plainly put, these top 10 date night movies should satisfy everybody, with no need to shield your eyes or think too hard. The next time you're struggling to think of a great movie to watch on date night, check out any of these entertaining flicks!

This Means War is an action-packed romantic thriller about two CIA agents who fall for the same woman and begin a friendly rivalry as each attempts to win her over. Directed by McG, best known for his work on Terminator Salvation and Charlie's Angels (2000), the film stars Reese Witherspoon, Chris Pine, and Tom Hardy. At the beginning of the movie, best friends and CIA agents Franklin (Chris Pine) and Tuck Hansen (Tom Hardy) both unknowingly become romantically entangled with Lauren (Reese Witherspoon). After finding out about their predicament, the pair keep it a secret from Lauren, agreeing to let her make the final judgment call. Unfortunately, as their plan unfolds, a dangerous figure from a previous CIA operation returns to seek vengeance. Complete with thrilling scenes of action, an amusing plot about relationships, and some seriously talented actors, This Means War is a perfect popcorn flick for date night.

Get Smart is a wacky comedy and parody of the spy film genre, based on the classic 1960s television show by Mel Brooks. Directed by Peter Segal, the film follows a clumsy spy named Maxwell Smart (Steve Carell) who is forced into fieldwork when his agency is attacked by a terrorist cell. With most other spies exposed, Maxwell must learn from Agent 99 (Anne Hathaway), a fierce female infiltrator and one of the best on the force. As the newbie and expert team-up for an adventure full of classic espionage, hilarity ensues, usually at the fault of Max's mistakes. With positive themes of redemption, great chemistry between cast members, and some excellent moments of humor, Get Smart is a humorous spy flick that will have you and your date cracking up.

What Happens in Vegas is an interesting romantic comedy directed by Tom Vaughan that follows Joy (Cameron Diaz) and Jack (Ashton Kutcher), two strangers who end up married after a drunken night in Las Vegas. However, after Jack wins $3 million on a slot machine, their plans for a quick divorce are thrown out the window. Forced by a judge to live together for six months, Joy and Jack must cooperate or lose their multi-million dollar jackpot. As expected from such an impulsive pair, the time is full of pranks, schemes, and the surprising emergence of attraction. The simple setup leads to some great moments and the ending leaves things on a positive note, earning What Happens in Vegas a spot on our list of the best date night movies.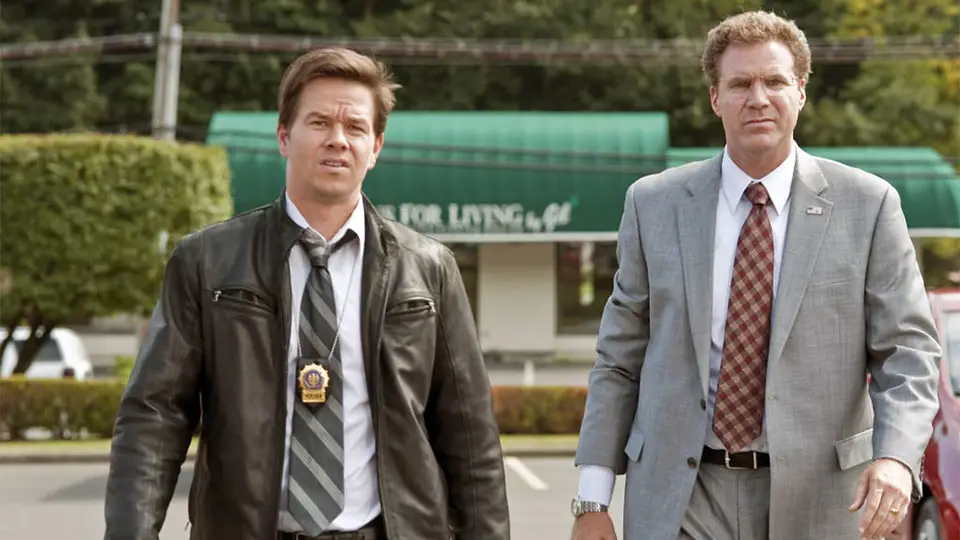 The Other Guys is an uproarious buddy-cop comedy directed by Adam McKay, the same hilarious mind that brought us classic films like Anchorman, Talladega Nights, and Step Brothers. The movie centers on two NYPD detectives, the boisterous Terry (Mark Wahlberg) and mild-mannered Allen (Will Ferrell), who try to make the best of things when they are forced to work together on a big case. Complete with an interesting case of crime, hilarious antics, and great performances from the entire cast, The Other Guys is a worthwhile comedy that will fill any date night with tons of laughter.

21 Jump Street is an outrageous parody comedy based on the late-80s television show and stars Jonah Hill and Channing Tatum as two lackluster cops that must investigate a deadly new party drug that has overtaken a high school. Going undercover as students, the pair try their best to acclimate to the modern culture of youth, but things get much more difficult when their secret identities are mixed up. To uncover the dealer and save the school, Schmidt (Jonah Hill) and Jenko (Channing Tatum) must overcome their differences and work together. With plenty of inventive sequences, memorable moments of action and comedy, and some iconic one-liners, 21 Jump Street is an excellent date night movie that supplies enough laughs and excitement to keep things interesting.

Why Him? is a star-studded romantic comedy directed by John Hamburg that revolves around the relationship of Stephanie (Zoey Deutch) and Laird (James Franco), as Stephanie's father Ned (Bryan Cranston) attempts to prevent their engagement. This erupts in moments of hilarious confrontation as the family tries to celebrate Christmas at Laird's illustrious mansion. While problems with parental approval are an unfortunate trend in many relationships, Why Him? presents the conflict with a lighthearted and humorous attitude, backed by a seriously talented cast. Luckily, a satisfying conclusion and plenty of moments of comedy make this a great film to watch on your next date night.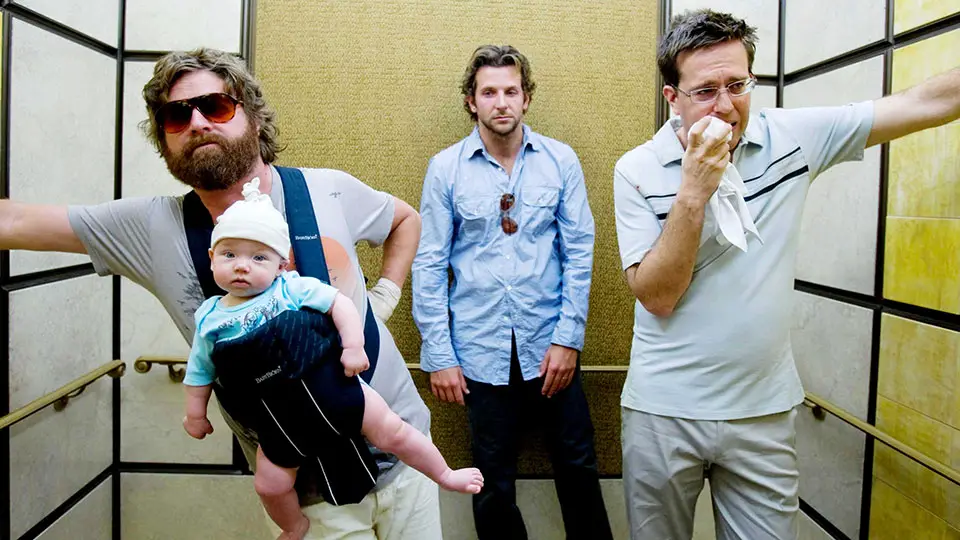 The Hangover is a seminal comedy film about binge drinking and debauchery that was directed by Todd Phillips, the Oscar-winning creator behind Joker and Old School. The movie tells the dizzying tale of Doug (Justin Bartha), Phil (Bradley Cooper), Stu (Ed Helms), and Alan (Zach Galifinakis), four friends who travel to Las Vegas for Doug's bachelor party. After a long night of rowdy partying, the crew wakes up in a stupor, with Doug nowhere to be found. Struggling to remember the previous night's events, the three remaining friends try to retrace their steps and find Doug before the wedding. Without giving too much away, The Hangover is not only incredibly funny but remarkably engaging, balancing laughs with its easy-to-follow mystery. The next time you're looking for a great movie to watch on date night, check out this iconic comedy.

Yes Man is a lighthearted romantic comedy directed by Peyton Reed and stars Jim Carrey as Carl, a recently divorced man who enters an optimistic agreement to say "yes" to everything, regardless of his negative emotions. Embracing his newfound agreeable nature, Carl's life grows more enjoyable and he soon begins a relationship with a musician named Allison (Zooey Deschanel). As the new relationship continues, Carl is at odds with his promise to say "yes", forcing him to make tough decisions. Thanks to a compelling performance from Carrey and Deschanel, along with some hilarious and awkward moments, Yes Man is a heartfelt story of optimism that's an excellent movie to watch on date night.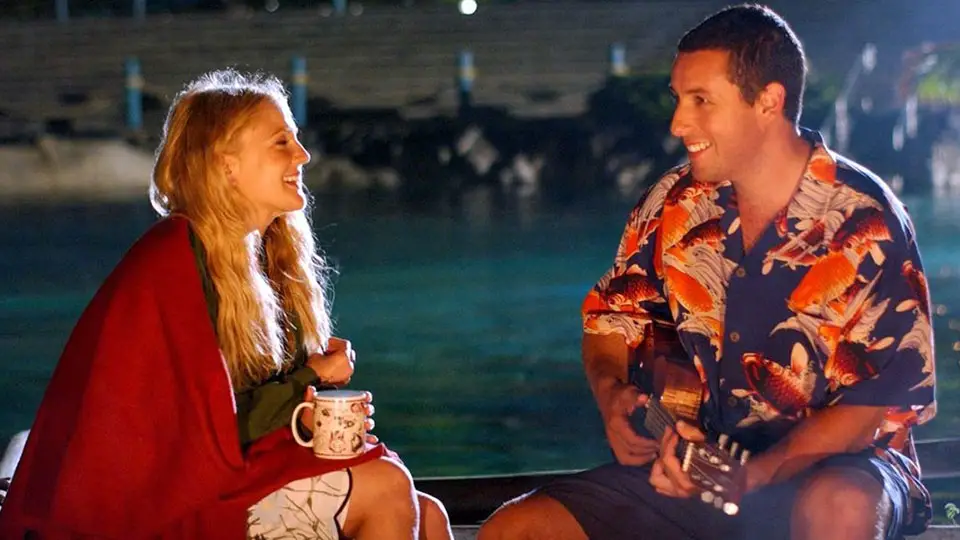 50 First Dates is an endearing romantic comedy and the second film directed by Peter Segal to make our list of the top 10 date night movies. The movie focuses on Henry Roth (Adam Sandler), a veterinarian who begins to fall for Lucy (Drew Barrymore), an upbeat woman stricken with amnesia. As Lucy forgets meeting Henry day after day, he vows to be memorable, resulting in dozens of "first dates". As is commonplace with comedies starring Adam Sandler, 50 First Dates offers some absolutely hilarious moments, excelling with its interesting premise. Watching Henry attempt to woo over Lucy despite the circumstances is charming, leading to a captivating tale of romance. Plus, what better movie to watch on date night than a film about dates?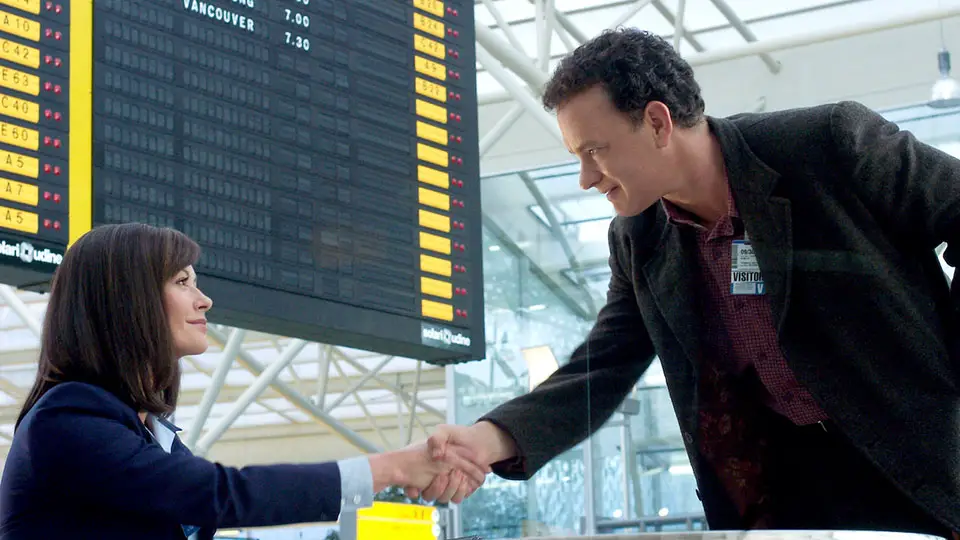 The Terminal is a fantastic drama/comedy created by the acclaimed director Stephen Spielberg and stars Tom Hanks as Viktor, a European man who is forced to live in an airport terminal due to an unfortunate happenstance. After arriving in New York and learning his passport has become invalid, Viktor is refused entry into the United States, but unable to return to his home country due to a recent military coup. As Viktor spends months in the airport terminal, he begins to spark new relationships with the employees and travelers, including a flight attendant named Amelia (Catherine Zeta-Jones). Surprisingly, the plot is loosely based on a true story, making the events even more remarkable. Through and through, The Terminal is an emotional drama that is a wonderful choice for date night and an unbelievable story that you won't soon forget.